Meet Frank: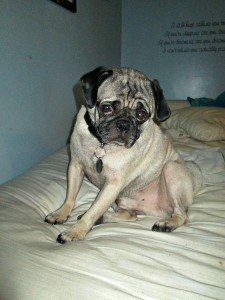 Frank was 8 years old as of July 2013.
He is a male dog.
Frank is a big pug – 14′ from neck to tail, and about 24 pounds.
Frank is very barrel chested, he has a unique walk as a result. Sort of like a car with front wheel drive – his walk is "all chest/shoulders" with his back end just trailing behind.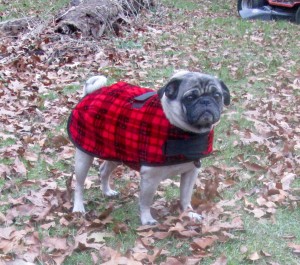 While Frank is very bonded to me and acts anxious when I leave, he's … Read the rest